Newmar Remanufactured HWH RV Jack Cylinder Straight Actuating 12000 lb 04036R
$997.23
SKU: 08541263 Newmar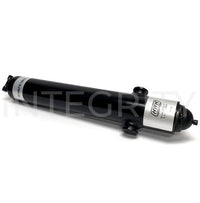 Please contact us for a lead time on this product.
In stock items ship same day, 4:30 pm EST cut-off time. Next day delivery is available for domestic orders.
Out of stock items typically ship within 5-7 business days, but please contact us for precise lead times.
**This is a remanufactured / refurbished version of Newmar part number 04036. No warranty is provided for reman / refurb parts.**
HWH hydraulic leveling jack leg cylinder for leveling 12,000 lbs. The HWH Corporation part number is AP9517 / RAP9517. Newmar part number 04036.
Measurements: The overall measurement of the complete jack is 21 inches in length. The cylinder of the jack is 19 inches long, and has a diameter of 3 inches. 
Click here to view the new version: Newmar RV Actuating Jack 12000 lb | Integrity RV Parts