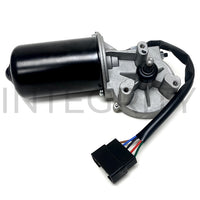 3 in Stock, Ready to Ship.
In stock items ship same day, 4:30 pm EST cut-off time. Next day delivery is available for domestic orders.
Out of stock items typically ship within 5-7 business days, but please contact us for precise lead times.
AutoTex Wexco G138 / G-138 / G 138 RV Wiper Motor 5Pin 55 NM Dynamic Park 12V. This is the replacement for G139 / G-139 / G 139, 400.01000.5512. 
Bolt Distance (Center to Center) – 2 1/8 inch
Shaft Diameter – ¼ inch
Length of Motor – 8 ¼ inch
Diameter of Motor – 2 ¾ inch