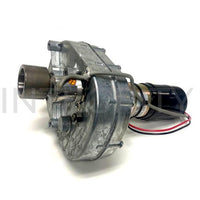 1 in Stock, Ready to Ship.
In stock items ship same day, 4:30 pm EST cut-off time. Next day delivery is available for domestic orders.
Out of stock items typically ship within 5-7 business days, but please contact us for precise lead times.
Klauber slide out motor for Class A motorhomes / RVs, part number k01176e900. Newmar part number 96120. 1/8 HP, 3.2 RPM, 12 VDC, 10 amps. The gear box measures 8.5" wide by 2.5" thick. The motor is 7" tall. Newmar part number 96120.
You may be interested in these slide out accessories:
Newmar RV Tile Protector for Slide Out Roller 32.5" 108200Q