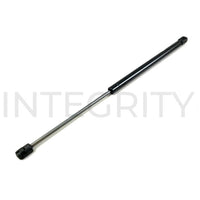 3 in Stock, Ready to Ship.
In stock items ship same day, 4:30 pm EST cut-off time. Next day delivery is available for domestic orders.
Out of stock items typically ship within 5-7 business days, but please contact us for precise lead times.
Newmar motorhome RV Master Lift ML26 gas spring / gas strut (shock, prop) 160 lb force.  27" in length when fully extended. Typically used for bed lifts. The end fitting is for a 10mm ball socket.
Dimensions: extended length is 26.97 inches, compressed is 15.16 inches. 10mm rod x 22mm tube.
Newton: 0730N
Force: 160 lbs