Newmar RV Rubber Flap for Screen Door Catch 07235 (Discontinued - See Kit 02308)
$12.49
SKU: 08472545 Newmar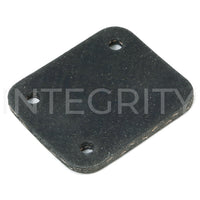 In stock items ship same day, 4:30 pm EST cut-off time. Next day delivery is available for domestic orders.
Out of stock items typically ship within 5-7 business days, but please contact us for precise lead times.
**This product has been discontinued and is no longer available for sale.**
**This rubber flap has been replaced with a plastic piece. This piece is only sold in a kit, not individually. Part number 02308.**
Click here for kit: Newmar RV Screen Door Latch Kit 02308
Newmar RV rubber flap for screen door catch. For class A motorhomes / RVs.